These are my top ten favorite books.



1. My Grandma gave me this one to read. It is called High Button Shoes by Jennie Brown Rawlins. It is the true story about the author and her family when they move to Idaho in the early 1900's. The funny thing about this book is that her family has 6 girls and one boy (the youngest) just like our family. Their Dad is even the branch president. (I couldn't find a picture for this one.)



2. Princess Academy is about a girl that lives on a mountain with her family. They are living a happy life mining linder. A special stone that the King uses only for his Palaces. And then the King announces that the future bride of the Prince will be found on Mount Eskel. So then all the girls within the ages of 12 and 17 have to attend an academy to learn how to be a princess.


3. For eight-year-old Ralph, each day was filled with adventures as he learned to ride a horse named Fanny, made friends with an indian named Two-Dog and joined a cowboy named Hi on an authentic western round-up. But after his Father dies of pneumonia everything changes.



4.
Almanzo's
chores get him up at dawn and keep him working till dinner-summer and winter. But it is fun, and builds character. And was there ever a boy who loved horses more? Was there ever a boy with a bigger appetite.
5. The Andrews family goes on vacation to visit their great aunt Ella's dairy. Aunt Ella decides to give her very old and cherished Book of Mormon to Brandon Andrews. But
after
that they have to protect it from a man that will do anything to get it.
6. Man of the Family is the
sequal
of Little Britches. Since Ralph's Father died he must quit school and get a job wherever he can find one to provide for his five siblings, and his mother.
7.The lion, the witch, and the wardrobe is about 4 children who enter a magic wardrobe and find the magical land of Narnia. But once the White Witch learns that they are there she gathers forces to keep the
prophecy
of the four Kings and Queens of Narnia from coming true.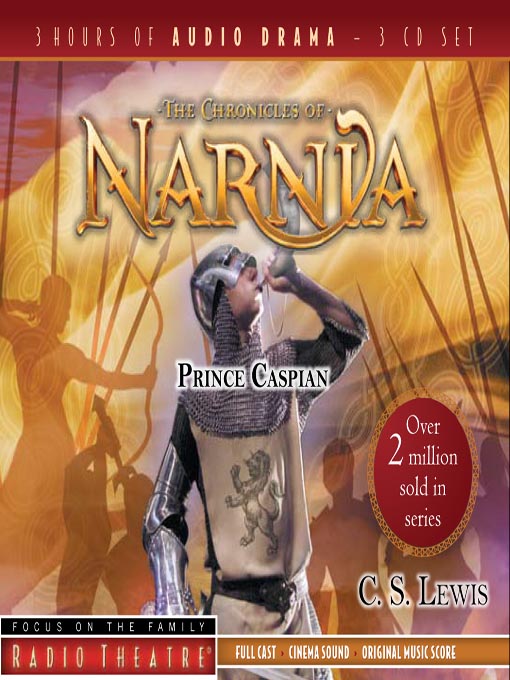 8. Prince Caspian is the
sequel
to The lion, the witch, and the wardrobe. It is one year later for the four siblings, and about one thousand years later for Narnia. They return to Narnia when they are summoned by Prince Caspian to help fight the battle against the
Telmarine
army and put Prince Caspian, the rightful air to the throne in his place.
9. My Grandma gave me this one to. Calico bush is about a French girl who comes to the U.S with her Grandma, and her Uncle. But
after
they die she is
orphaned
by a f
amily
to encounter
indian
attacks and much more.
10. Song of the wind is about a family that moves to the west during the Texas
panhandle
. They have lots of fun and many adventures with Indians, outlaws and a whole lot more. Guess what! This is another one that my Grandma gave me. Thanks Grandma!!!!!!